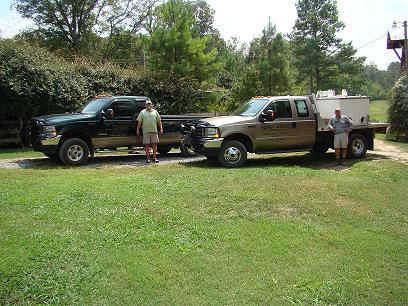 Aquatic Resource Management, Inc. was started in 1994 by Jim Caldwell after graduating from Auburn University with a masters degree in Aquaculture. Since that time we have been honing our skills at making lakes more pleasing to look at and more fun to fish. We have been producing exciting fisheries in lakes, streams and ponds in the Southeastern United States for over 19 years!! Our customers realize that great fisheries don't just happen…they are planned, nurtured and sustained. It may take a few years to significantly improve the fishing, but once you have your lake moving forward it just keeps getting better and better and better.
We are qualified fisheries professionals who are licensed insured and bonded.
Check out our services and products. Browse through the pictures of big fish and people who enjoy their water. We are lucky to have a great job that we enjoy! We have been blessed with many satisfied customers over the years. Let us help you too!